RampArts Group
Due to Covid-19 our weekly meetings remain cancelled until further notice. This page is to allow Rosemary to post ideas and completed work from members. Send completed work to Rosemary at [email protected]
Work from March to June 2020 has been archived but can still be viewed here
19 Oct 2020 Work this week from Chris C, Paul and Angela

Chris Corker: Stairway to Distant Beyond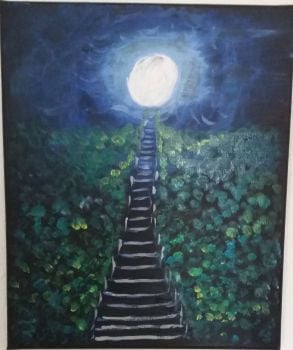 Paul Morel: Collage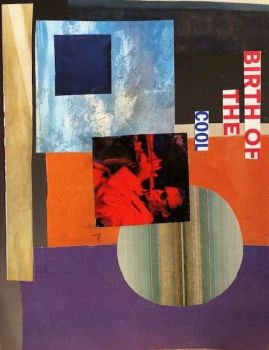 Angela Tovell: Pines, and Willow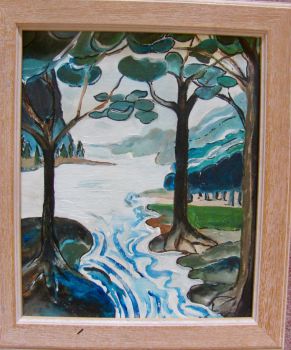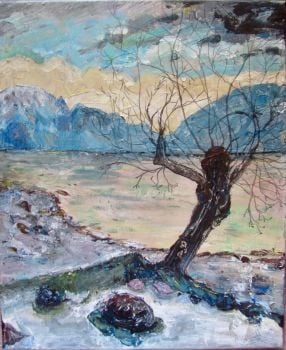 12 Oct 2020 This week's projects from Rosemary. Steve's lovely picture is an inspiration for us to have a go at portraiture and led me to suggest a rather unusual challenge: when you pause your television programme, particularly during a drama, you get wonderfully expressive actions and facial expressions. Quickly make sketches of the bits that interest you (preferably not when someone else is trying to watch TV!) and see if you can create a picture from them. Notice the eye levels and light and shade. Alternatively, do some collage (easy, no paint needed!). I cut out bits of colour from one magazine (see photo below) and now I really want to make something out of these shapes. Remember, the photographs you send will look great in their reduced form.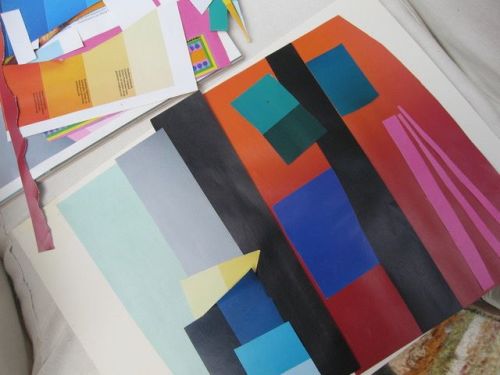 Lots of work received this week from Chris B, Steve, and Veronica

Chris Boyland: Landscape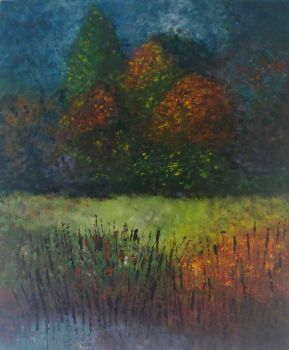 Steve Chambers: Grandson Levi, Distance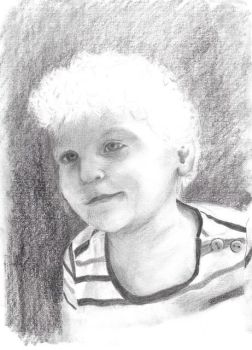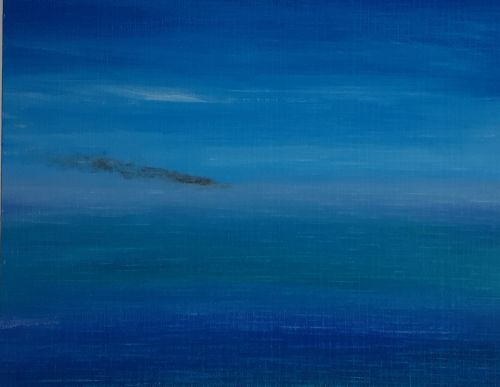 Paul Morel: Three pieces from the summer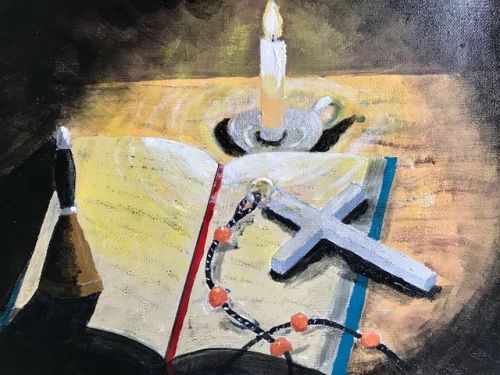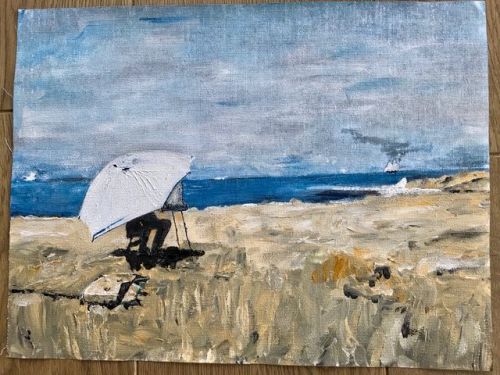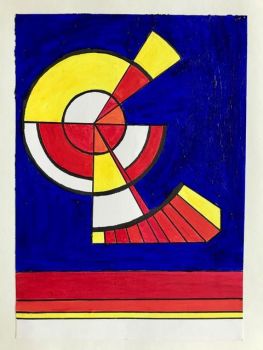 Veronica Taylor: DISTANCE - Love you Grandma, Australian Distance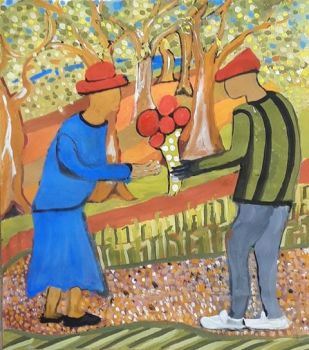 4 Oct 2020 The project for this week from Rosemary. "We have heard a good deal recently about social distancing so the theme is "Distance". Abstract or representational. Remember things get small in the distance and there is less contrast between things".
Click here for Exhibition information for Artists

PDF files require Acrobat Reader to view. If you do not have this package you can download a copy of Adobe Acrobat Reader free of charge by clicking here.